Everything you need to get prepped!
Our All Access Pass provides you with eBooks, checklists, templates, inventory sheets and automated spreadsheets, so you can get prepared quickly, completely, and without headaches.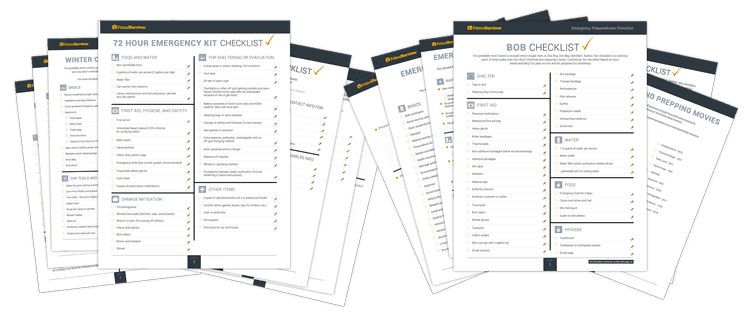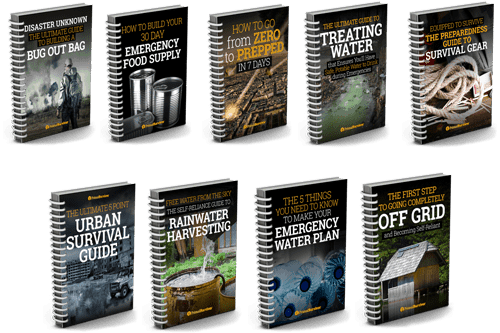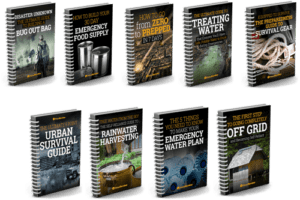 What's Included?
The All Access Pass includes:
Emergency Binder Template
The Complete Preparedness eBook Library (15 eBooks)
Checklist Bundle (16 checklists)
Our brand new Food Storage eBook – Detailed information on how to store 30+ staples without them spoiling
Food Storage Inventory Sheets, Automated Spreadsheets and Workbook
Members Area with access to all download links 24\7 – Easily print off your resources or save to a USB stick for peace of mind
All Future Products and Updates
The information is presented in a way which is easy to understand and implement in your everyday life.
You can get access to all of these resources for just $134.
One-Off Purchase, no hidden charges and no recurring fees!
---
30 Day Money-Back Guarantee
We're confident you'll love our resources. However, if you're not happy for any reason, we'll give you your money back – no questions asked.
Get Your Access All Areas Pass
---
Detailed Product Information
Emergency binder – Details
The instant download includes:
Over 60 pages of printable sheets
Fillable PDF– just type right into the PDF and then print it
Master checklist so you won't forget anything
Clean design and clear instructions
Well-organized sections so you can easily find the info you need
Get Your Access All Areas Pass
---
Checklists – Details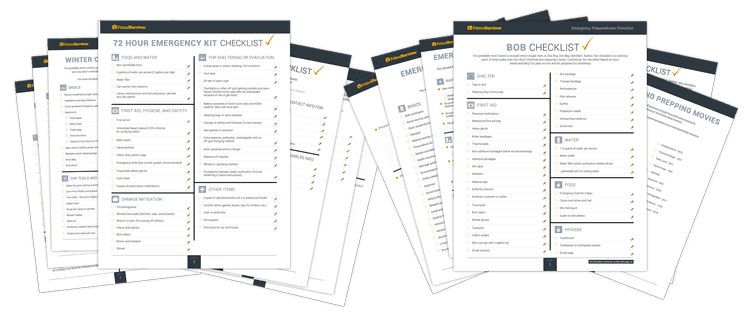 The entire bundle includes 16 different checklists and worksheets to help you get prepared.
Each checklist covers a specific issue. This allows you to focus on one aspect of prepping at a time so you don't get overwhelmed.
Just complete the checklists and you'll be ready.
Preparedness Assessment
First aid supplies
Bug out bag list
Contact lists
Important documents
Winter car kit
Emergency pet supplies
And more!
---
Book Bundle – Details
Our PDF book bundles include full-color, in-depth guides with plenty of photos.
By the time you finish a book, you will know how to handle survival situations like bugging out or starting a 30-day food stockpile.
Topics covered:(15 Titles in total)
Getting started
Bug out plan and bags
30-day emergency food stockpile
Long term food storage
Water storage and treatment
How to Survive in the Wilderness
Essential First Aid for Bleeding
Hurricane and Flooding Survival
Survival gear
Urban survival
Rainwater Harvesting
Off-grid living
Emergency Toilet and Sanitation
DIY Survival Food
DIY Food Preservation
---
Get Your Access All Areas Pass
---
Food Storage Inventory Sheets, Automated Spreadsheets and Workbook – Details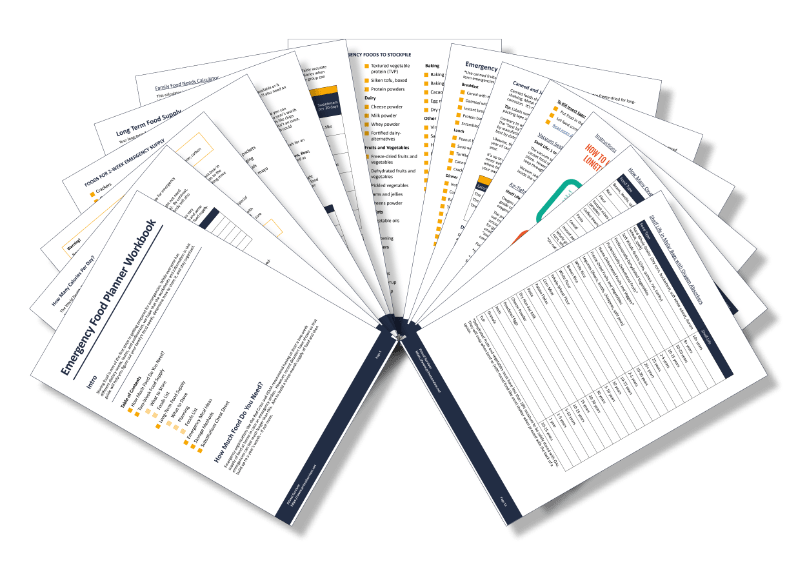 Our Emergency Food Inventory Sheets, Automated Spreadsheets and Planning Binder make getting prepared simple and easy.
The workbook explains the difference between a 2-week and long-term food supply and which foods you need for each.
Inventory spreadsheets keep track of your food supply and even alert you when foods are about to expire.
You'll get:
Food Planning Workbook: Covers everything you need to know about storing food for emergencies.
Inventory Spreadsheets: Professional spreadsheets with the info you need for creating your two-week and long-term food supply pre-entered into the tables.
Printable Inventory Sheets: If you don't want to use Excel spreadsheets, you can print these and track your food storage by hand.
Example Inventories: Get an idea of what your food supply should look like with two sample inventories.
Bonus Printables: You'll also get 5 bonus printables with important food info you might need during an emergency.
---
Our brand new Ebook – Emergency Food: Long Term Storage Instructions for All Your Staples – Details
Clear Food Storage Instructions
Step-by-step instructions and clear advice for the best long-term storage methods.
You will discover how and when to use:
Oxygen absorbers
Mylar bags
Mason jars
Desiccants
Vacuum sealing
Detailed Information on 30+ Staples
Not sure which method to use with your bulk staples? The guide goes into detail about the best storage methods for all of the most commonly-stored staples.
You'll learn how to store:
Dry staples: Beans, flour, whole grains, crackers and more
Dehydrated and freeze-dried foods: Including home-dried foods
Fatty foods: Nuts, powdered milk, peanut butter and pet food
Specialty Items: Store chocolate, coffee, tea, vitamins and spices
Other Essentials: We didn't forget about baking soda, yeast, salt, sugar or cooking oil
Get Your Access All Areas Pass