When it comes to preparedness, you can't afford to miss a single thing.
Are you new to prepping and feeling overwhelmed?
Our checklists break down everything you need to do and stockpile to be prepared for major emergencies.
Download the checklist pack now
Available Now For $7
---
What's Included?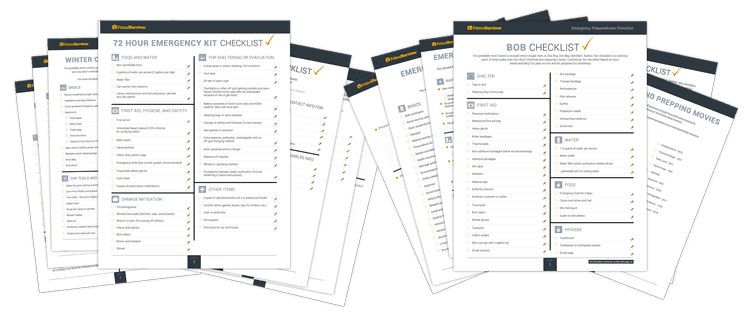 The entire bundle includes 16 different checklists and worksheets to help you get prepared.
Each checklist covers a specific issue. This allows you to focus on one aspect of prepping at a time so you don't get overwhelmed.
Just complete the checklists and you'll be ready.
Preparedness Assessment
First aid supplies
Bug out bag list
Contact lists
Important documents
Winter car kit
Emergency pet supplies
And more!
Buy the checklist bundle now for $7
---
Why use these checklists?
Getting prepared for disasters is a multi-step process. With so many different things to think about and gear to get, it's easy to get overwhelmed.
But disaster prep doesn't have to be difficult.
Our emergency checklists ensure that you:
Stay organized
Get the right gear
Don't forget supplies
Have a clear plan
When you purchase the checklists, you'll get immediate access.
All checklists are print-ready. Just print the bundle and start working your way through the worksheets.