Thank You For Signing Up For Our Emergency Preparedness Checklist.
Please check your inbox for the download link to your Checklist. (Please allow up to 15 minutes for the emails to arrive)
In the meantime , I'd like to invite you to take a look at our Expanded Bundle of Survival Checklists.
One of the hardest parts of becoming prepared is getting started and these checklists are a great way to take that first step and stay organized.
---
Checklists
Get organized with our bundle of 13 checklists.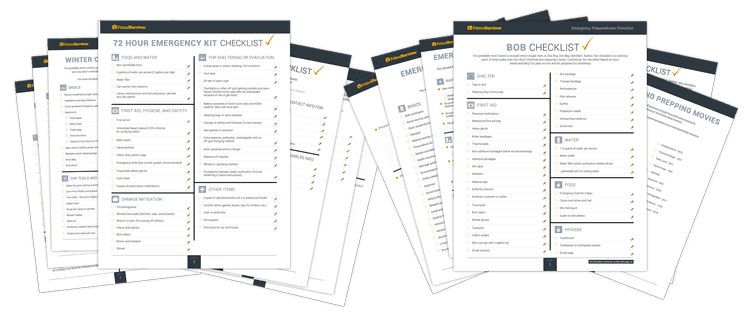 Available Now For $7
Get Checklists
---
Contains the following Checklists
72 Hour Disaster Prep Checklist
Bug Out Bag Checklist
Emergency Preparedness Checklist
First Aid Supplies Checklist
Emergency Binder Checklist
Get Home Bag Checklist
OTC Medicines Checklist
Emergency Contact Worksheet
Winter Car Checklist
Bugging Out With Pets Checklist
Urban Bug Out Bag Checklist
Survival Books List
Survival Movies Checklist
Get Checklists