Most of us know by now that it is possible to go 100% off-the-grid with your home. We also know the many benefits of going off the grid: It's better for the planet, your utility bills are cheaper or free, and (as disaster preppers know), going off grid frees you from dependency on the vulnerable power grid.
However, most of the off grid homes we see are either really rustic (think outdoor latrine) or really complicated (think expensive wind turbines and other systems).
Luckily, there is a really strong off-grid movement going on around the world. Many architectural firms are making prefab off grid homes. That means you can order your home and move in almost immediately.
Are these off grid homes perfect? No. Would it be better to build your own off grid home to your specifications? Probably.
But these prefab homes show that it is a lot easier than you probably thought to get off the grid.
---
Want to become more self-sufficient but not sure where to start?
Check out these articles
---
Jamaica Cottage Shop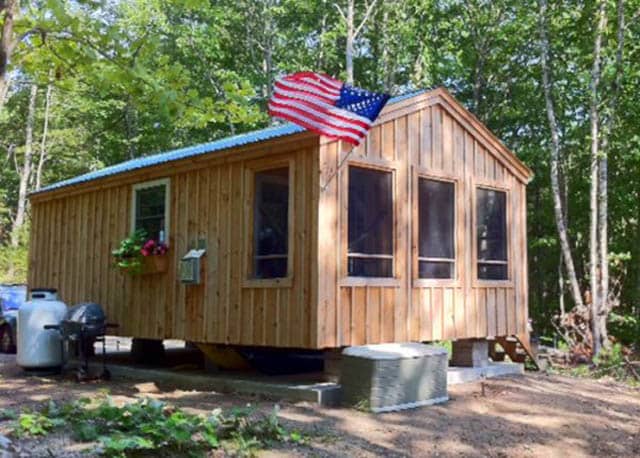 This is a really cool prefab home company based in Jamaica, Vermont. They specialize in tiny homes, cabins, and storage spaces.
As for off-grid options, the Solar Cabin is one of the best offerings. It comes with a wood stove, gray water sink system, and other features which allow it to be 100% off-grid. Prices start at $29,800. They also have other 100% off-grid prefab homes.
Their homes can be delivered to the continental USA and parts of Canada. Learn more here.
Plant Prefab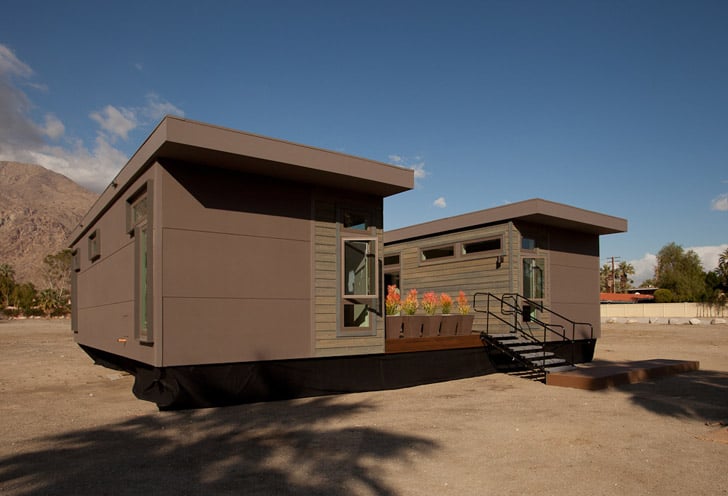 This firm offers a really large selection of prefab homes that are designed to be eco-friendly. They aren't off-the-grid by default. However, they have a "Zero 6" vision in which they work to get the energy and waste loads of a home down to zero. This makes it really easy to turn one of these prefabs into an off grid home. Learn more here.
Method Homes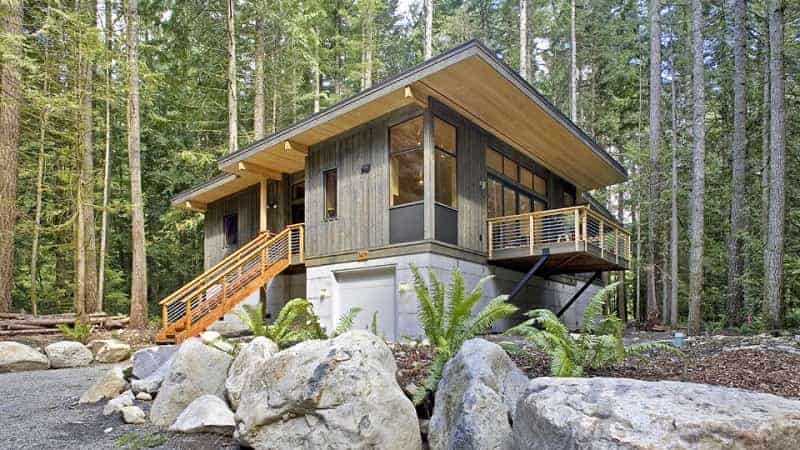 These prefab homes are also targeting the eco movement, which happens to mean that they are great for those wanting to live off grid. They are prewired for solar and made with super-efficient features. There are options like grey water, off grid septic, and more. Learn more here.
Ark Shelter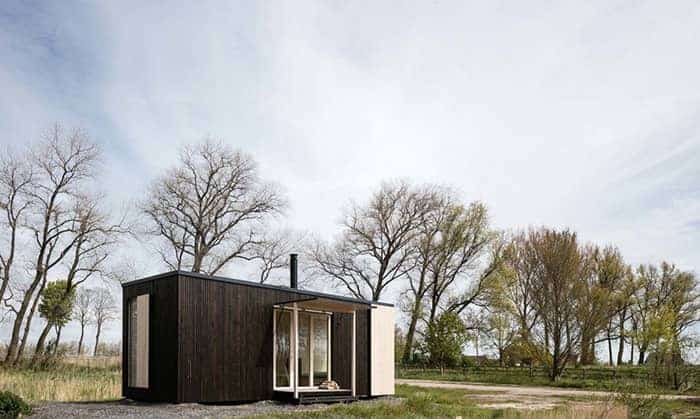 This prefab cabin can be shipped almost anywhere in the world. Aside from being portable, it includes off grid features like rainwater catchment, a wood stove, and is designed to last a lifetime. Learn more here.
Ferris Off Grid Homes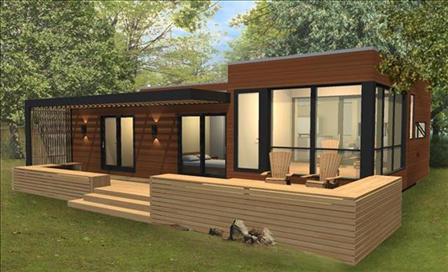 Ferris makes prefab custom homes in California. Their off grid home option includes solar and are zero-net. No longer available.
Green Modern Kits Solar Homes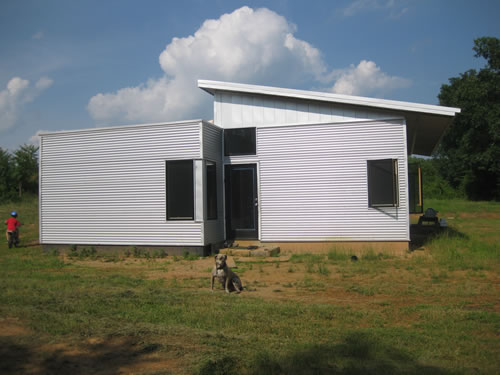 If you are on a really tight budget and want an off grid cabin, consider Green Modern Kits. Their prices are around just $30,000. For that price, you can get a Zero-Net home with solar. Learn more here.
Plant Prefab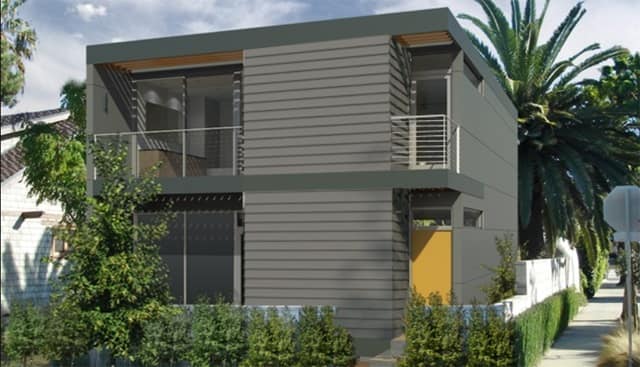 This is a spinoff of Living Homes. They way that it works is that you first choose one of their prefab home designs. Then you work with your architect or one of their design partners to adapt it.
The original prefab designs aren't completely off-grid (the focus is energy efficiency). However, you can adapt them to be off-grid if you wish. You can learn more here.
Nugget by Modern Tiny Living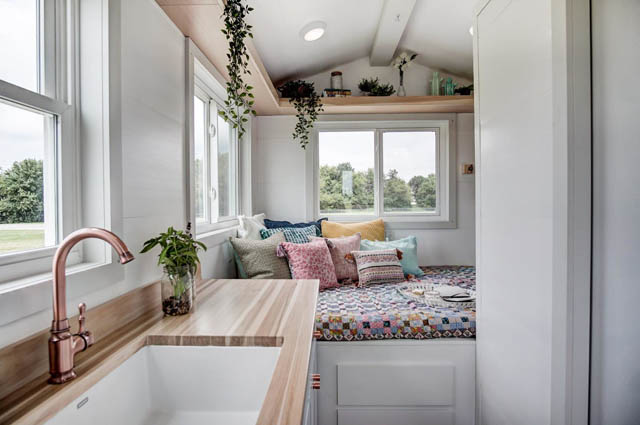 The prefab home company Modern Tiny Living specializes in tiny homes. Their layouts are very practical and have cool features like being able to transport your home as a trailer.
The Nugget is currently their only prefab design which has a complete off-grid package. It includes a 100 gallon fresh water tank, propane heater, solar system, and energy-efficient building.
It's only 12 square feet but includes a kitchen with sink and cabinets, shelves, storage, and a stowaway bed. The price starts at $39,000. Learn more here.
Backcountry Hut Company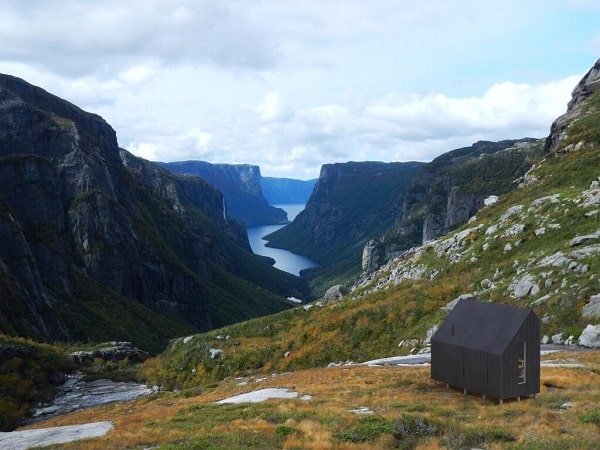 This Canadian company delivers your home stacked on a pallet (like you'd get IKEA furniture). There is a modular system so you can adjust the size from 1 module (206 square feet) up to 4 modules (845 square feet).
They deliver to almost all over North America. If your location is hard to access, they'll even deliver the home with a helicopter.
Prices start at around $77,000 (USD). Learn more here.
Ecocapsule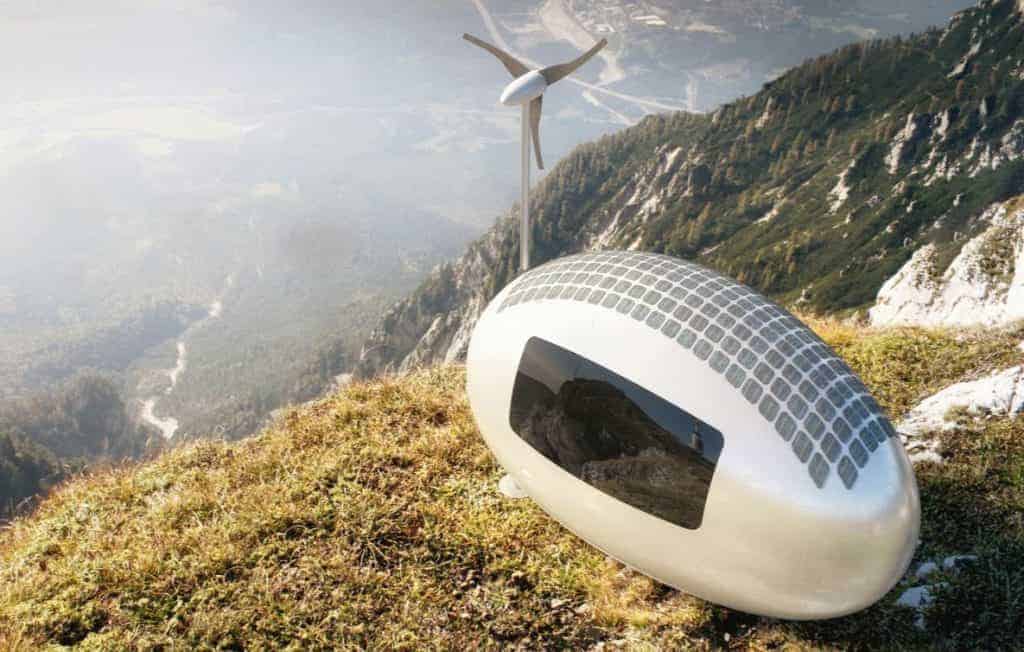 Is the world ready for off grid living in a tiny egg-shaped home? I guess so, because the Slovak company who makes Ecocapsule has been a big success.
The Ecocapsule doesn't need to be plugged in at all because it runs completely off the grid on solar and wind, and collects rainwater. It costs 79,000 Euros to buy, plus VAT and shipping/customs fees if you are outside of the EU. Learn more here.
ZeroHouse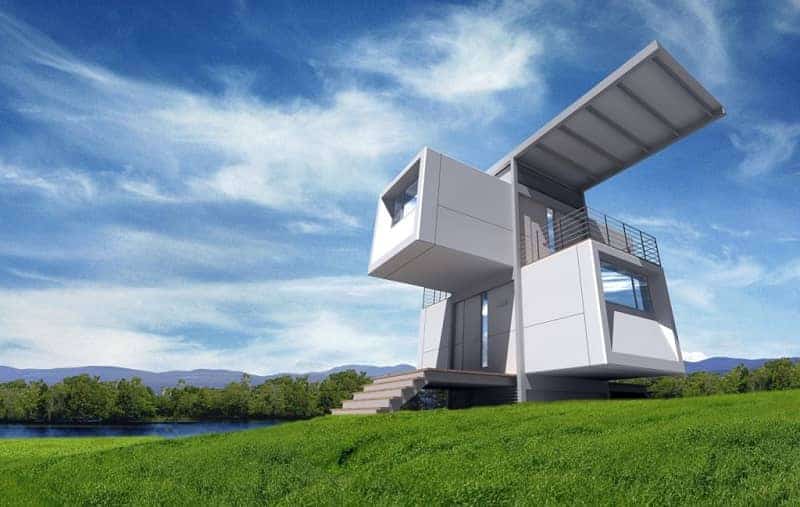 ZeroHouse is a small, prefabricated off grid house which can be shipped and put together very quickly. Some of the cool off grid features of this home include: Solar panels plus its own power bank, Rainwater collection system, a "Digester" below home turns waste into compost, and all off grid features run automatically and are fully customizable.
Discontinued
Since the publication of this post, several of these companies and suppliers have gone out of business. We will leave them here as they remain interesting as concepts.
Hive Modular Prefab Homes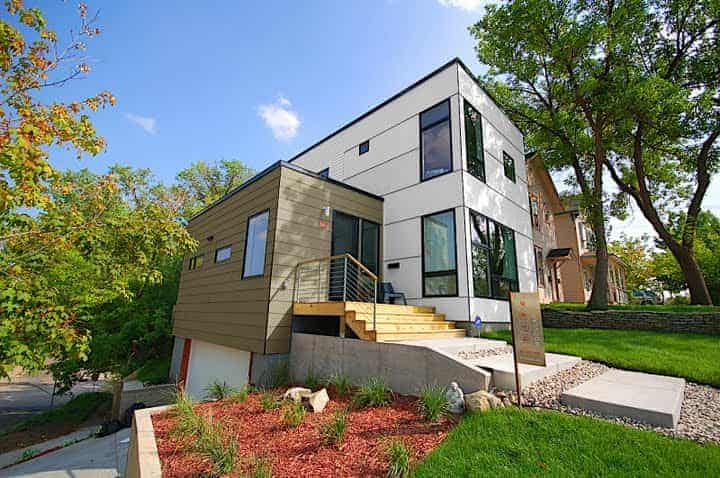 Hive Modular homes have gotten a lot of attention in architectural magazines because of their unique design. Even though they are compact in size, the design makes them seem large. The homes are marketed for their eco-friendly materials and process, but you can also get off-grid features as add-ons. These include: Geothermal, solar, green roofs, and rainwater collection. This company now appears to be out of business – website is unreachable.
Cabin Fever Prefab Homes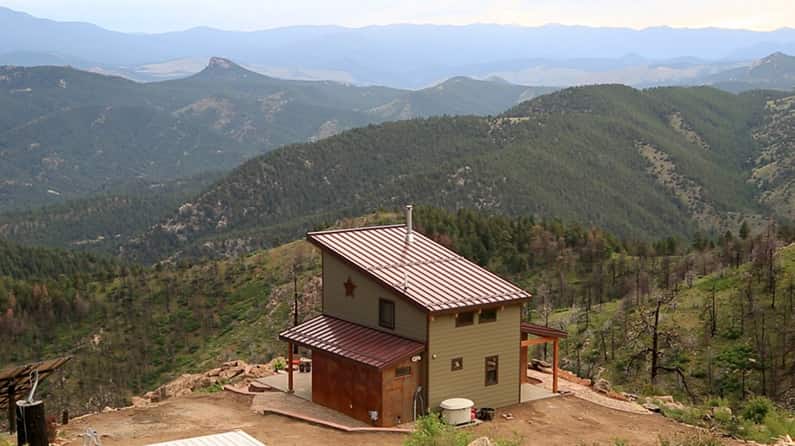 The company Cabin Fever makes prefabricated homes and commercial buildings. They offer an Off-the-Grid package which includes options like a house battery bank, rainwater catchment system, compost toilets, solar panels, solar water heaters, and windmill. The build time is typically just 6-8 weeks to get your off grid home built. Learn more here. This company now appears to be out of business – website is unreachable.
Minim Homes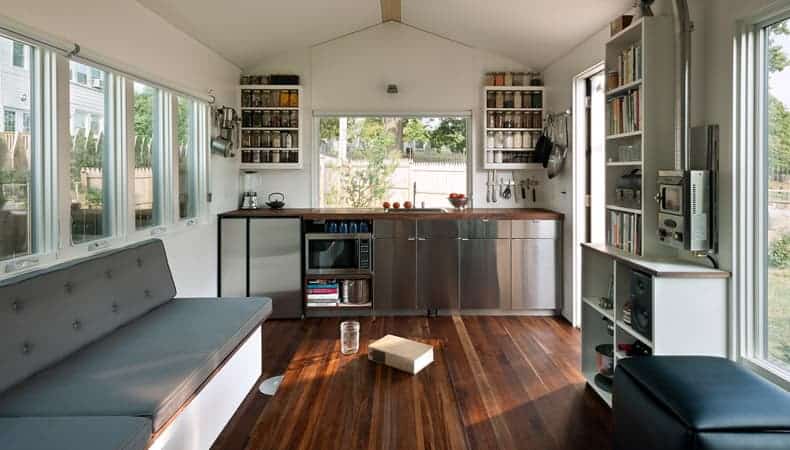 A basic Minim Home is estimated to cost about $70,000. That includes everything for the home including shipping the container. Aside from being sustainably small, there are off grid options like water, sewer, and electric. This company now appears to be out of business they are not taking orders and website hasn't been updated recently.