LAST UPDATED: 22nd November 2022 – Early deals are starting to come in.
Black Friday is a great time to get insane deals on disaster prepping and survival supplies. Online shopping means you don't have to battle the crowds.
Throughout the days leading up to Black Friday and on BF itself, we will be updating this post with the latest current deals.
Check this page often to see which deals are currently going on.
Happy shopping, and we hope you get a lot of great deals on great gear!
Use the quick links below if you know what you need.
Emergency food | Guns and Ammo | Knives | General Gear| First Aid | Knowledge | Generators
Emergency Food
When comparing deals, don't pay too much attention to the number of servings in a bucket. Instead, look at the cost per calorie. Do this by dividing cost by total calories.
Tip: Emergency food buckets make a great holiday gift. You'll be giving your loved ones a gift which they actually need and you get peace of mind knowing their food needs are taken care of.
Valley Food Storage
Sale started – 20-50% Off Sitewide.
---
Legacy Food Storage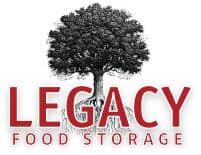 ---
Harvestright
Harvestright has pretty much cornered the market for home freeze-drying machines. This year they have up to $500 Off with Free Shipping.
---
Gear Suppliers
Amazon
The choice on Amazon can be overwhelming. Cut out all the noise and monitor the following categories
Sports and Outdoors
Home Improvement
Tools
These categories will cover most preppers' needs.
If we see an exceptional deal on something, we will also list it here individually.
---
Survival Frog
Early Black Friday deals live now. Various discounts. Some items low stock.
---
Solo Stove
Big bargains on emergency stoves and firepits. Deals are up now.
---
The Home Security Store
No deals up.
---
Gerber Gear
Great selection of knives, multi-tools, saws, and equipment.
---
Generators and Power
Jackery
High-quality portable generators and solar panels.
Early access deals are live.
---
EcoFlow
Top-notch portable generators.
All Black Friday deals are up already, and there are some decent bargains to be had with up to 50% off.
---
First Aid
Most store-bought first aid kits contain very cheap, poorly-made products. I wouldn't recommend getting them – no matter how good of a deal they seem.
The first aid kits which are actually worth buying are actually fairly pricey. So, if you want a good deal on a kit, Black Friday or Cyber Monday is the time to buy.
MyMedic
I recommend MyMedic.com for first aid kits.
Various deals running now, 20% Off, and some freebies for larger orders.
---
Rapid Medical
Quality tourniquets and general medical supplies.
No deals are up at the moment.
---
Knives
BladeHQ
Fine selection of blades and some end-of-line bargains to be had.
Holiday sale is live now.
This link will take you directly to the general holiday sales page.
---
Buck Knives
Prefer to buy direct? Check out Buck knives. Some good deals on some very nice blades.
No deals are up at the moment.
---
Knowledge
What could be more valuable than the information required to keep yourself safe in any disaster situation?
We are offering 30% off everything in our store – just add code BF30 at checkout
---
Misc
Uncharted Supply Co
Best known for their high-quality ready-made bug out bags and survival kits. They also carry general survival gear and first aid kits.
They are offering up to 50% Off sitewide and the deal is live.
---
BattlBox
Subscription boxes and survival gear. They stock some interesting brands. Well worth a look even if you are not interested in the subscription boxes.
Some gear on Sale now:
---
Firearms and Ammo
Gritr Sports
Used to be 1800 Guns and Ammo. Firearms, shooting gear and ammo.
Some early deals are up:
---
Brownells
Firearms, shooting gear and ammo.
Some basic deals up now:
---
Optics Planet
Hunting, shooting, eyewear, military and survival gear. Check out their killer deals section.
Doorbusters deals up, up to 60% Off
---