Getting started with prepper food can seem overwhelming.
Do you get an emergency kit?
Do you package bulk rice in buckets?
What about home canning methods?
Yes, there are a lot of factors to consider when trying to build an emergency food storage kit. But it is actually petty easy to build a decent prepper food supply from items found at your local supermarket.
Here are some of the best shelf-stable foods found in supermarkets and what you need to know about stockpiling them.
Canned Prepper Foods
Canned goods are probably the best place to start. They are shelf-stable for decades. They can withstand an earthquake or even be submerged in hurricane water and still be okay to eat.
The downside of canned foods? They are usually VERY high in sodium.
Canned fruits usually contain sugar/syrups, which is also unhealthy. And canned veggies have a disgusting mushy texture. I personally can't bring myself to eat canned green beans. Eating these while waiting out a hurricane would just make the disaster even worse.
Tip: Every prepper should have several of these P-38 and P-51 US military can openers (Amazon link) stockpiled. Super cheap, simple, and reliable.
Options include:
Jars
In general, anything in a jar isn't recommended for emergency food prepping. The jars are too likely to shatter during an emergency. However, jarred foods are great to have around for certain types of emergencies – like long-term power outages.
Tip: Whenever possible, choose plastic containers. You won't have to worry about them shattering!
Options include:
Jam
Jelly
Condiments (ketchup, mayo, soy sauce, salad dressings, BBQ sauce, Sriracha sauce, mustard, salsa, spreads, dips)
Peanut butter, Nutella, other nut butters
Grains, Starches, and Other Carbs
Carbohydrates are what give you energy and help you feel full. They also make other foods taste better. For example, canned green beans taste disgusting by themselves because of the mushy texture. But they are decent when you put them over rice with some sauce.
*Storing Starchy Foods:
These foods usually come in plastic bags or boxes. This is okay for short-term storage. However, it is NOT suitable for long-term food storage.
You'll end up with moths getting into your food (I'm speaking from experience!). Or moisture will destroy the food. Or the packaging will be destroyed during the disaster. How would you like it if your entire stockpile of instant rice got submerged in flood water???
For starters, only get enough of these foods that you can rotate through. If you want to build up a long-term storage kit, then you'll need to put these foods in sealed Mylar bags with oxygen absorbers and then into buckets.
**Cooking Starchy Foods:
Many of these foods must be cooked. So, make sure you have a method for cooking them! A gas camping stove is a good option. Here are some of the best survival stoves.
***Stockpiling flour:
A lot of people want to stockpile flour as one of their prepper foods. Their rationale is that they'd be able to make bread out of it. But you need yeast to make bread! And, for foods like pancakes and muffins, you'd need ingredients like baking powder and baking soda.
If you want to stockpile flour for the long term, make sure you have a plan on how you will use it so you also stockpile other necessary ingredients.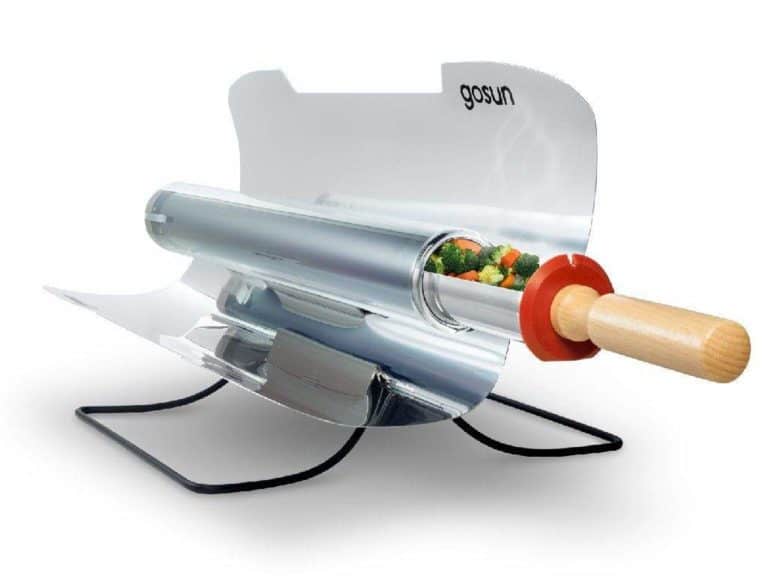 Options include:
Rice (white rice lasts much longer than brown rice)
Pasta
Couscous
Instant mashed potatoes
Crackers
Whole grains (like wheat berries, millet, spelt, rye, quinoa, or barley)
Oats – See How to Store Oats
Cornmeal or polenta, read more about storing cornmeal long-term
Flour PLUS anything you need for making products from it (such as dry yeast packets, baking soda, and baking powder.)
Cereals
Protein Foods
One of the most recommended foods is dry beans. However, I do NOT recommend dry beans for beginner preppers.
Why?
How are you going to cook them?
It can take hours to cook beans – which means you'll use up tons of your emergency fuel. Unless you've got a reliable off-grid cooking method and lots of fuel stockpiled, you are better off with canned beans.
And keep in mind that bulk dry beans (like dry rice and starches) can get infested by insects. If you want to stockpile large quantities of dry beans check out this post on how to store dry beans long term.
Options include (some of these recommendations are also found in other categories):
Dehydrated and Freeze-Dried
These foods are great for disaster preparedness. They can be eaten as-is. Or you can put them in water to re-hydrate them. Dehydrated foods often have shelf-lives of years. Freeze-dried foods can last for decades.
Just be warned that dehydrated foods can be susceptible to insect infestations. You'll want to rotate through them or repackage them for long-term storage.
Some options include:
Dried fruits and veggies
Cans of freeze-dried fruits and veggies
Jerky
Other Crucial Stocks
Salt
Coffee
Tea
Sugar
Honey
Instant drink mixes (preferably with vitamins added)
Oil or lard – see our guide to storing lard long term
Powdered milk – See our guide to the best powdered milk.
Protein bars
Cookies, Twinkies, Pop-Tarts, and other shelf-stable junk food
Herbs and spices
Non-Food Items
In addition to food, don't forget about items like:
WATER – read about how much water you need.
Toilet paper
Hygiene items (soap, toothpaste, feminine items, etc.)
Vitamins
Pet food and supplies
Baby wipes (great for hygiene when there is no running water for a shower!)
First aid items – see a complete first aid checklist here
Batteries – see more about storing batteries
Bleach – for cleaning and purifying water (read how here)
Trash bags (LOTS of them for all your waste)
Read: List of Non-Food Emergency Items to Stockpile
Getting Started with Your Food Stockpile
As I've been repeating throughout this article (because it is important!), EVEN SHELF-STABLE FOODS GO BAD DURING EMERGENCIES.
Your oats will get infested by moths…
Dry beans will get ruined by floodwater…
Humidity will make your flour spoil…
So don't just go out and buy a 25lb bag of beans, rice, and other "shelf-stable" foods. They will end up going bad and you'll have wasted a lot of money.
Instead, you need to tackle your prepper food stockpile with a PLAN. Here are some steps that I recommend:
Step 1: Build a 3-Day Supply
This can be done fairly easily. Each time you go to the store, just buy a bit more than you normally would. Soon you'll have enough excess food at home to last through a short-term emergency.
Tips:
You must rotate through food so it doesn't go bad.
Take time to organize your pantry. It's easier to rotate food when it is organized!
Focus on canned foods and meals. These won't go bad and are easy to eat during emergencies.
Read: How to Get Started with Prepping
Step 2: Work Up to a 30-Day Supply
It is a lot harder to rotate through a 30-day supply of prepper food. So, dry foods will be at risk of going bad. That means you need to start thinking about long-term storage methods.
A simple method is to put dry goods (like beans and whole grains) in mason jars with oxygen absorbers. This isn't the best option though because jars will break during many types of emergencies.
However, this method does protect foods from spoilage for a long time. You'll still need to rotate through them but will have more time to do so.
Tips:
Don't forget about cooking methods. How will you cook your stored foods during an emergency? You'll need an off-grid stove and to stockpile fuel for it.
Variety is key. Make sure you have lots of different types of food (fruits, veggies, proteins, carbs, fats). Also, make sure to have these in different forms (canned, bulk dry goods, dehydrated, freeze-dried).
Stockpile foods that you actually eat in your normal life. If you don't normally eat rice and beans, why would these be the basis of your food stockpile? Disasters take a huge mental toll. Eating foods you are familiar with will make enduring the disaster easier.
Step 3: Long-Term Storage Methods
If you don't want to worry about rotating through your food or want to move beyond a 30-day kit, then you'll need to upgrade your storage methods.
The best long-term food storage method is Mylar bags + Oxygen Absorbers put into buckets.
Mylar bags don't allow oxygen or moisture to pass through (which causes food spoilage). The oxygen absorbers ensure that no oxygen is inside the bags causing food to spoil. Finally, the buckets protect the bags from rodents and other damage.
Another Option: Ready-Made Food Kits
With the exception of canned goods, the food kits that you can find in your supermarket have a big drawback: Their packaging.
Boxes and bags of food will eventually go bad. Even "shelf-stable" foods like dry rice and beans are susceptible to insect infestations. And that cheap packaging is not meant to survive a flood or earthquake!
To make it easier on yourself, you can just buy kits of emergency food. These kits usually contain just add-water meals. Or they contain freeze-dried food in sealed Mylar bags.
Some kits are actually quite affordable. To get started, check out our review of the Top Survival Food Brands.