There are a lot of ways to go about creating a hidden underground shelter. This post isn't meant to tell you how to make your own shelter. That would be foolish because everyone has completely different needs when it comes to security.
Rather, I want to show you some examples of hidden underground shelters so you can get ideas for your own secure survival shelter.
Derinkuyu Underground City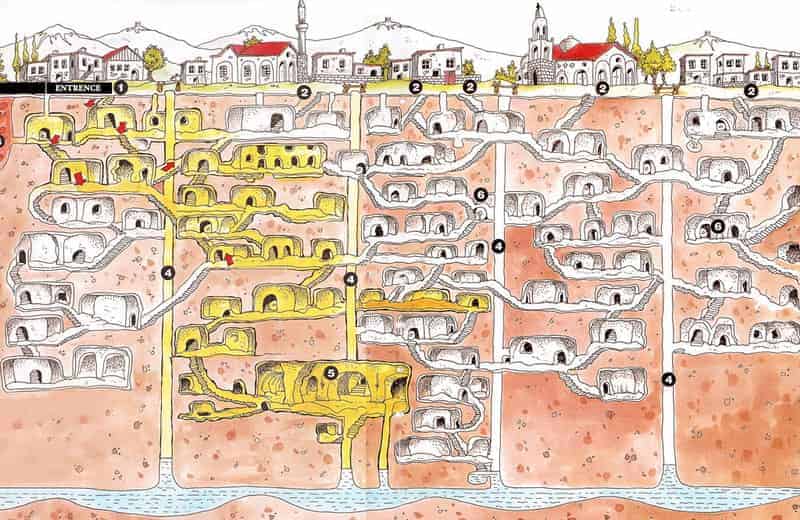 Before we get into all of the cool modern underground shelters that you can make, let's take a lesson from history.
In 2000 and again in 2019, I traveled to Turkey and had the opportunity to visit one of the most amazing sites I've ever seen. It is called Derinkuyu, and it is an underground city that was probably built in the 15th to 12th century BCE to protect the locals from invading armies.
The underground city is impressive to say the least. It could hold 20,000 people plus food stores and livestock. They had wells, a winery, a school, and chapels. There were air shafts to keep the people from suffocating underground.
As a prepper, you can learn a lot from the construction of Drinkuyu. One feature which really fascinated me about this underground bunker was the massive stone doors. They are made from 1,000lb circular rocks. Thanks to grooves cut into the wall, the rock door could easily be rolled into passages from the inside, but couldn't be moved from the outside.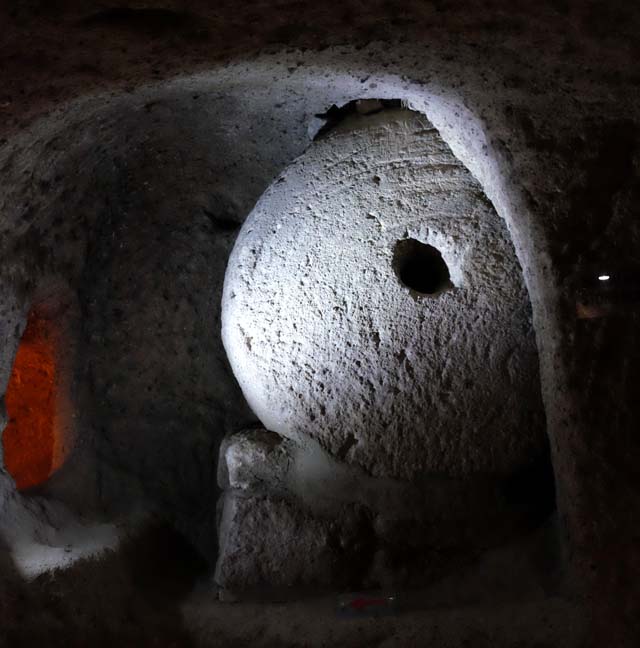 Find out how to build a survival shelter.
The people of Derinkuyu didn't live underground all year. They also had homes above ground. If a raid were about to occur, they would retreat to their underground city. The entrances were carefully hidden.
When the invaders would arrive, they'd just find an abandoned city above ground and no traces of where the people had gone.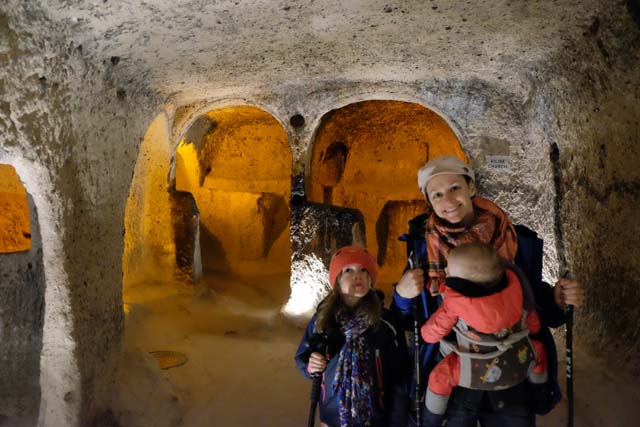 Luxury Renovated Bomb Shelter in Georgia
This impressive renovated nuclear bunker located at an undisclosed location in Georgia.
It is set on 20 acres and has features like 3-feet thick hardened concrete walls which can withstand a 20 kiloton nuclear blast, a secure air intake system, HVAC underground systems, and much more.
Yes, this bunker will take you through doomsday in style!
You just need to have $17,500,000 to buy it.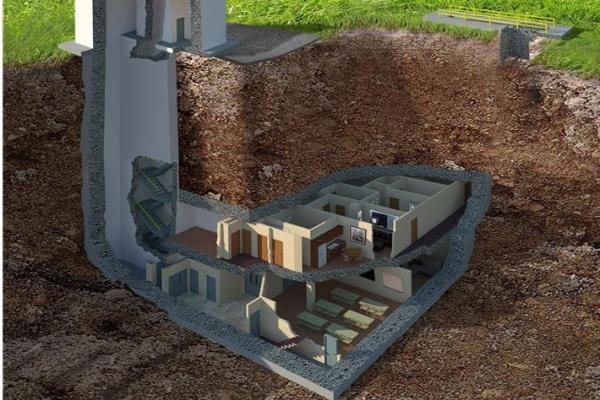 Atlas Galvanized Steel Underground Shelters
Atlas is one of the most popular names in pre-fabricated underground survival shelters.
They offer a lot of features, like models with a main entrance hatch plus escape hatch, tested air filtration systems, underfloor storage, and a 200-year lifespan. They also offer generator pods which can attach to the shelter underground for a concealed power source.
Prices start at $49,900.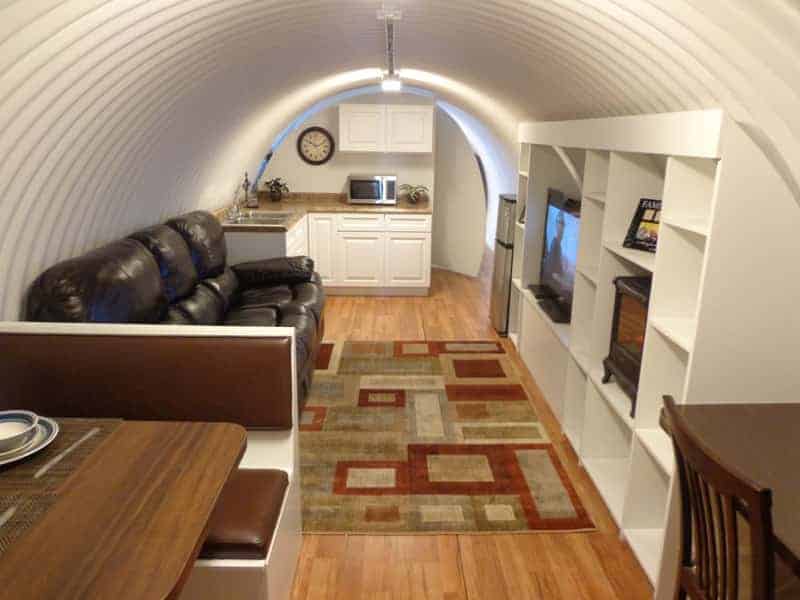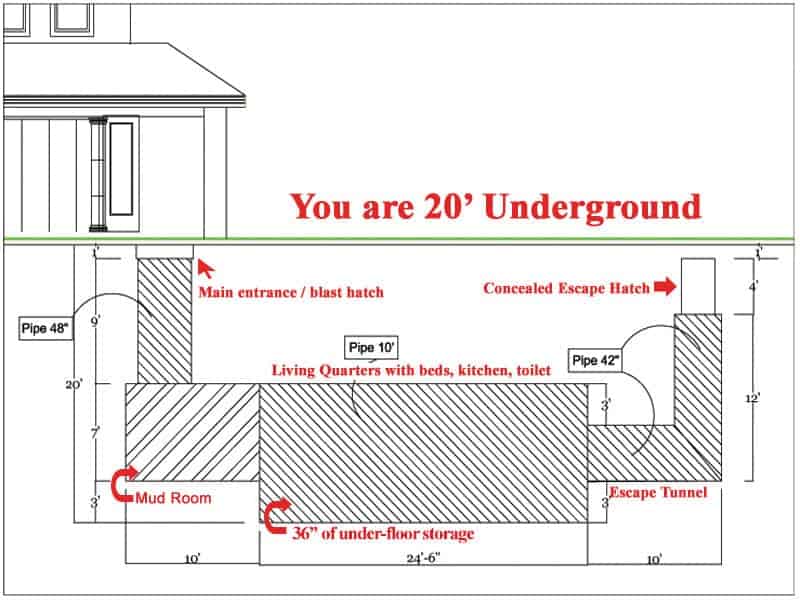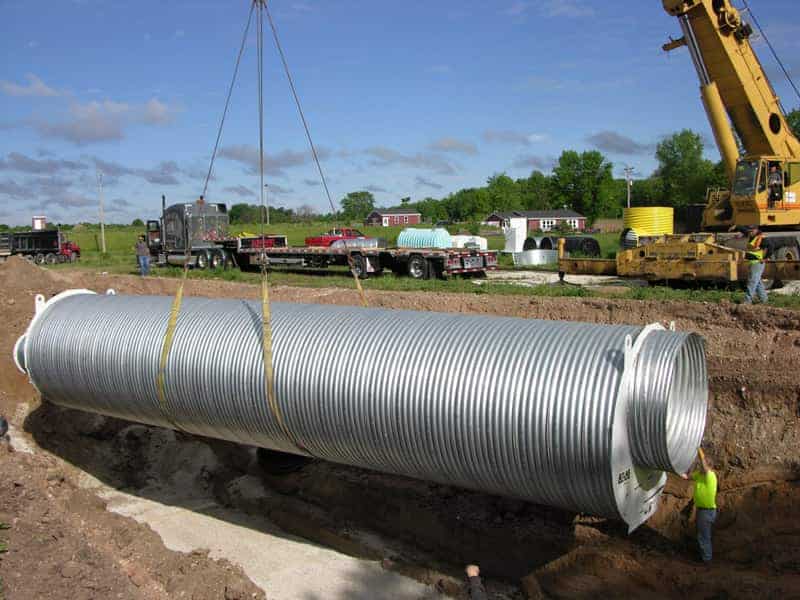 Vivos Survival Shelters
Vivos is known for its massive underground survival shelters which can house communities in the hundreds.
They use a spoke-like design, and multiple spokes can be put together to increase the size of the shelters.
For individuals who want an underground bunker on their own land, the Quantum model is the best choice. They are 40' long x 8' wide x 8.5' and can comfortably hold 6-8 people. One of the more notable features of the Vivos Quantum shelters is that they can be hooked up to an underground well. Then, using a hand-pump, you will be able to provide your own water for the tank. There is also a built-in NBC (nuclear, biological, and chemical) air filtration system and a diesel generator.
Don't have your own land? You can apply to join in on one of their survival shelter communities. When doomsday hits, you can retreat to the shelter and wait out the disaster with a group of like-minded individuals and families.
These are luxury shelters and you are expected to have a budget to match them!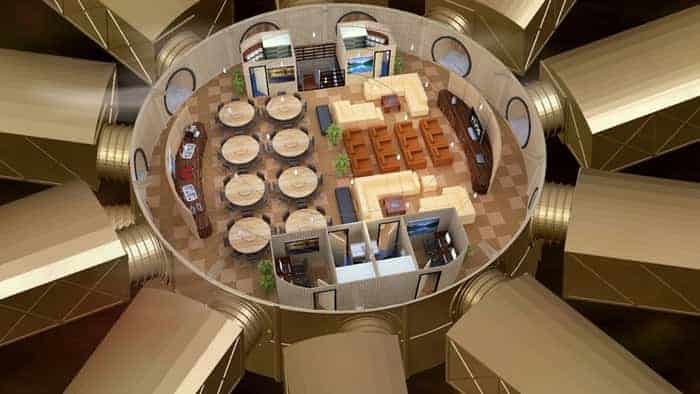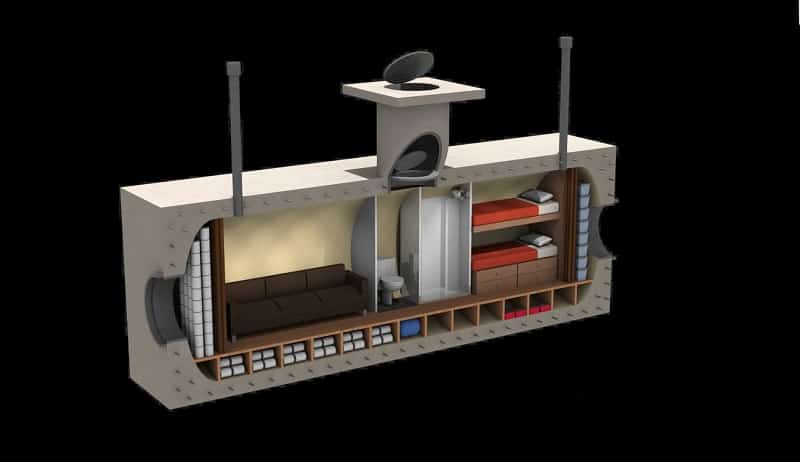 Radius Engineering Survival Shelters
Radius Engineering Unlimited makes survival shelters which have fiberglass shells, which isn't going to rust like steel shells and is also less likely to crack than concrete shells. They have fantastic air purification systems which use 3 different purifiers. Radius builds its bunkers with nuclear warfare in mind, so the air purifier has a UV-radiation sterilization system too.
These underground shelters are mostly meant for military and government use, but they do have family models too. The prices start at $200,000 and a multi-family pod is going to cost around $2 million. Note: the company has recently stopped selling to civilians – more information here
Larger model of Radius survival shelter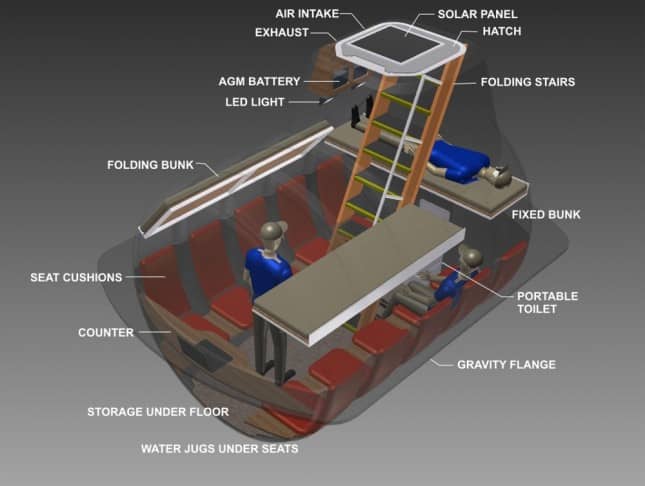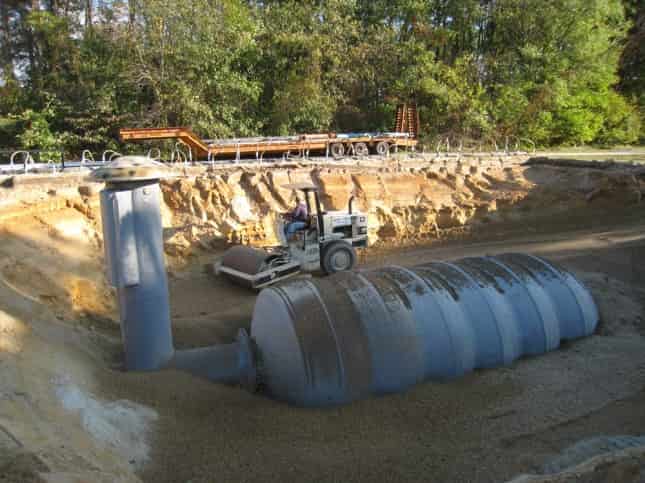 DIY Shipping Container Underground Shelter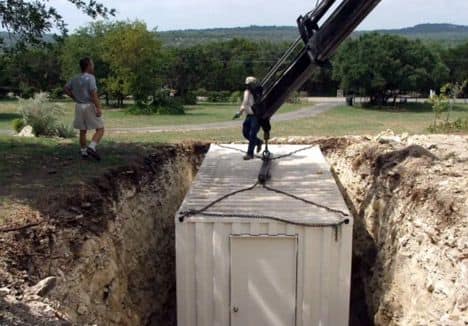 Image: martiwf0 on YouTube
The cheapest way of getting your own hidden underground survival shelter is to make your own. Lately, there has been a lot of talk about using a shipping container as a bunker.
Watch this video if you want to see how its done.
But using a shipping container for a survival shelter is almost always a TERRIBLE IDEA. Some of the main issues are:
Corrosion
Walls are not load bear – you must reinforce them!
Need air shafts to prevent suffocation; these shafts could give away your location or get covered up and prevent air flow
Not much storage space for food, water, and living
Logistics – like how you will remove human waste
No emergency exit hatch
On the other hand, a shipping container is a very easy survival shelter to install by yourself, and it is better than nothing. But, if you are going to go this route, I'd recommend consulting with an engineer first to make sure you address all of the issues.
And, if you are already prepared to dig up your property and put a shipping container in it, then you might as well spend a little bit more time and money to design your own hidden underground survival shelter.
Read our post about how to get your own survival shelter.
Are you thinking of installing your own underground survival shelter? What route would you go with — prefabricated or DIY?
Let us know in the comments.